This is the 8 SQUARE.
Arduino compatible matrix LED badge.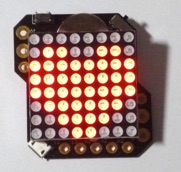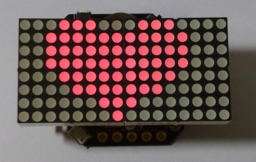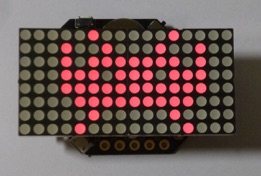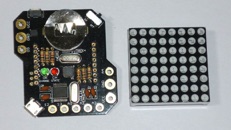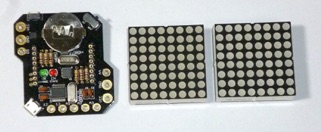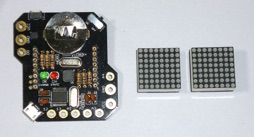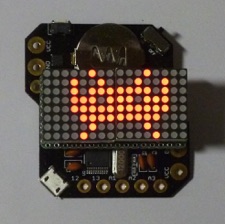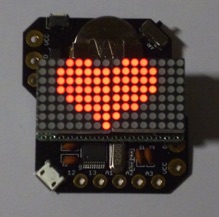 Make single matrix LED into double matrix LED. So 8×8 into 8×16. wide screen !

No need modification of 8 SQUARE. Make a socket adapter of two LED change into one LED.
This is a schematic of the adapter.
Combine each anodes and cathodes. i.e. A1 – K1, A2 – K2, ….  K1 – A1, K2 – A2, …..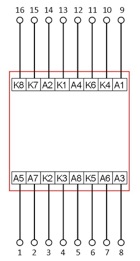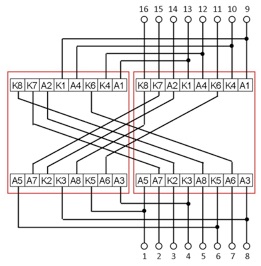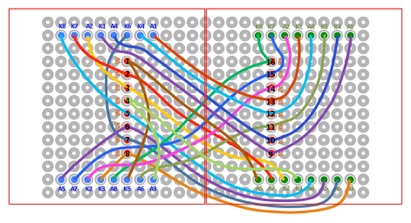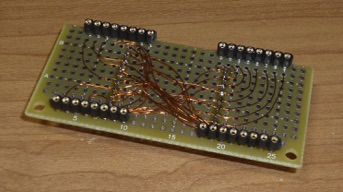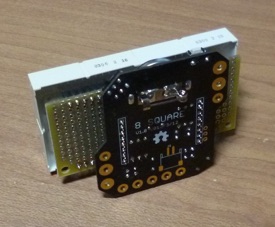 Sample sketch is here.  This sketch is NOT battery-saving yet.
Use 0.8" small square LED.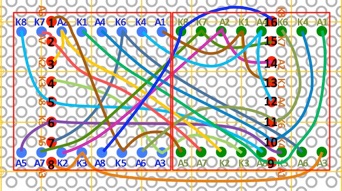 Schematic is same as mentioned above. This is actual wiring.
There are interfere crossing pin headers,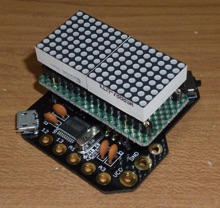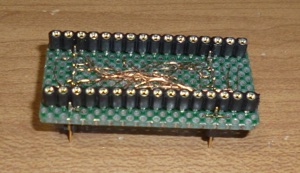 Sample patterns. made a new life for 8 SQUARE